We have been building our search marketing projects for many years. We learned that our brand of search marketing worked best for experts in their professions, whether serving businesses or consumers or sometimes both. We have taken local business:
A dental practice from a handful of monthly leads to hundreds.
A solicitor through 3 websites to increase the quality and quantity of leads and continuous growth to hundreds of monthly enquiries.
A national car charger company, we doubled their PPC leads and then doubled them again with a tiny budget.
We doubled the leads for a national business finance company, with no extra spend
During the pandemic, we worked with a national niche course provider with no leads online, to deliver a brand-new website and grew to over 700 new leads a month and a rapidly increasing subscription base.
Four out of five businesses were acquired, and the automated nature of new business inquiries played a role in their appeal. However, these companies were already highly skilled in their fields; we simply enhanced their visibility. In the ever-changing digital marketing landscape, it is vital for all elements to align, including audience understanding, a seamless website experience, compelling content, and effective messaging. Many businesses lack the full team required for managing websites and digital campaigns, which is where we step in to support the marketing function and drive success.
Dental Marketing
Our longest-standing client was a private cosmetic dental surgery we continually delivered ever more profitable streams of business for them, helping build a high-revenue dental practice.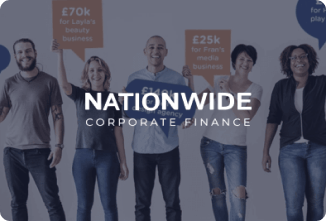 Finance Marketing
A fabulous project managing large budgets in a competitive industry for clicks, we doubled the number of leads from the same budget to 7,000 per month.
Solicitor Marketing
From zero to hundreds of leads per month, we saw new business growth in multiple solicitor practice areas, business and consumer, property, wills, family and employment law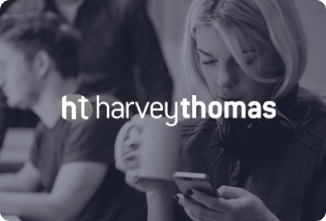 Recruitment Agency Marketing
A fascinating b2b marketing project targeting the saas sales niche, the website, paid search and organic search working together, we changed an outbound operation to purely inbound.
Our websites turn interested visitors into conversations. It turns out that we do our best work when we build pages around these visitors, and avoid building sites 'inside out'. If you need a website that both looks good and works, then you are in the right place.
Conversationware
THe Search FOr Value
Digital Marketing Services
Make the phone ring with our search engine and website marketing services. A marketing gift that keeps giving. More than ever, there are amazing numbers of potential new customers using Google search. It is our collective job to attract them into a conversation and explain your value. Most visitors prefer to do that digitally, it persuades more of them to take action.
Pay-Per-Click
Campaigns to hone in on commercially interesting clicks
Website Design
Fast, Quality Website Designs made for Search
SEO
Attracting the right clicks from Search Engines
Web Marketing
Content Development around Search Audiences
Google Ads
Pay-Per-Click
There is no better way to test and validate your product and service offer than to use paid search marketing, 'pay per click'. When we find the right audience and the phone starts to ring, there is nothing like it.
We make the task as clear as we can.
We map out the entire keyword landscape for you to see before we start with any clicks. We minimise risk and avoid wasting precious marketing budget.
Our websites turn interested visitors into conversations. It turns out that we do our best work when we build pages around these visitors, and avoid building sites 'inside out'. If you need a website that both looks good and works, then you are in the right place.
Conversationware
Double Your Results
Website Design
A combination of style, spacing, and audience definition, the website is a workhorse that everyone in the company needs to be proud of,
Our websites work because
We build sites around the topics and niches people are looking for, with decision-level content
Some design-only projects doubled the results
They service the needs of different types of visitors
Content written to 'match the search'
They work like most other websites so that visitors 'don't have to think' in order to use them
Website Navigation is one of the most crucial aspects of professional services websites.
What we deliver
An enjoyable experience, delivering a site that represents the company you want to be.
Stylish and clear design
A site built around warmer prospects are looking for
Our sites are fast, and user friendly
Efficiency, the best WordPress tech
Non-developers need to be able to use it
SEO Services
Search Engine Optimisation
The right type of clicks, because most clicks do very little. The commercially interesting clicks match certain patterns that we share with you. Shape the conversation by matching "The Search" with the right content and onward conversation, through Navigation.
Sidebar navigation for conversational menus
Breadcrumbs for context, website conversations are 3 dimensional.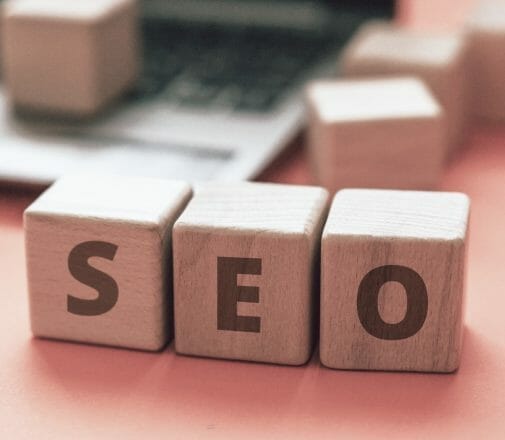 Making the Wheels go Around
Managed Web Marketing
There are many moving parts to a successful web project. When you have multiple combatants and different processes and timescales, it represents friction and drag. A managed service includes content planning and development, design and deployment, clicks and reports. Our clients don't want to know the details, just what to do first. They pay us to ship and start producing leads in the shortest timeframe. Our clients tend to be the experts in their business, and when leads roll in, then they get busy. Identifying the better leads and business becomes a crucial part of profitability.
Audience Research
A unique understanding of the search audience and intent
Design
A bespoke design that suits the company you want to be
Website
The fastest performance with a low cost of ownership

Content
Clarity of purpose, we match what visitors are trying to do
Advertisement
Audience insights first, and then testing messaging and positioning
SEO
Commercially interesting words developed around a process
Analytics
Increasingly opaque, the point of analytics is to know what to do next
Reporting
Automated reports with the words and numbers that make a difference.