Managing Campaigns
Large Account PPC Management
There is not a huge difference between the mechanics of search campaigns related to the size of business. More campaigns are usually current at any one time, and the speed of clicks and data collected is quicker.
The keyword management is pretty much the same.
We specialise in paid search management. The largest budget account we managed was in the finance sector, which was previously handled by many different (large and small) PPC agencies over the years. Both the new industry for us and account history meant the project was a little daunting.
The account was spending £150k per month. The fact we could work on campaigns quicker, because of the increased click flow, meant we made more of an impact. Within several weeks we had reduced the cost per acquisition by 40%. We find that large agencies are used to spending lots more money, and perspective is lost.
Caring about the small details
Improvement Factors
It will entirely depend on the current account structure. If there is a lot of keyword history, then that's all we need to work on
Since 2019 when we started that account
Google changed their targeting rules and made management a lot harder, we countered
We have to work very hard on negatives, the small details really matter
Automation is seductive (easier to manage!), but ultimately you are not measuring anything if you don't know the keywords responsible for the new business. It becomes expensive later.
Our philosophy is measuring keyword 'elements' accurately and separately. Averages hide performance, and every Google tool shows averages.
Switching off the lower converting phrases
Bidding high on high converting for maximum market share
The real skill is separating and grouping terms – many think it is easy or unnecessary, but we are still learning 15 years later.
The reward is to find the relatively small number of terms responsible for the vast amount of profitable enquiries. It leaves a lot of wasted clicks.
Hundreds of thousands of keywords need filtering and negating from each other. We can do that quickly, it is part of our DNA.
Financial returns on a keyword can vary hugely. We have seen a 10x difference even between singular and plural variations.
The problem started when Google reserved the right to show any keyword on any ad. If you switch off a targeted keyword, they'll show it elsewhere. Unless you actively negate those words in every other campaign and as a group.
Conversationware
Once this is all done, most of the work is to match the site with the keyword for conversion rate improvement. We unfashionably believe in first-click attribution. It is considered less accurate, but we think it's most actionable and reveals the value.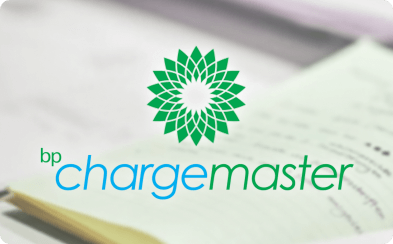 Navigating Complex Keywords
Chargemaster PLC
This project had the most complicated keyword set for a national campaign. The electric car chargers had a complex set of tech specs with brands and location elements and a mixture of intent between people who wanted to buy one, find a space to recharge their car or research the topic. The words they used were very similar.
We quickly understand the topic and intent – it's part of what makes us good at all this. We measured things for so long across many different industries that patterns emerged. Comparisons enable quicker analysis.

Within 14 months, we had doubled the results and then doubled them again. Our work was before the company was sold to BP – something a few of our clients have gone on to do.
The expertise is the same
Summary
The large account may be the equivalent of many smaller projects, but equally, it may not. The keyword set doesn't always equate to volume. Focusing on high-volume keywords is generally a mistake.
We focus on the smaller volume, closer to buying keyword cohorts,. When you work on the conversion of the small groups. then the larger volumes eventually look after themselves. Large keywords are just a bunch of smaller words further away from doing business.